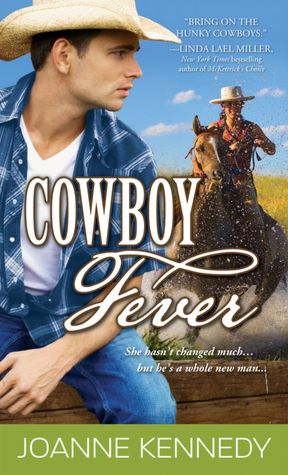 She thought she had it all...


A modeling contract with Wrangler got this Miss Rodeo Wyoming a first-class ticket out of town, but somewhere along the way Jodi Brand lost her soul. When she gets back to her hometown, her childhood friend Teague Treadwell's rugged cowboy charm hits her like a ton of bricks...
He believed he wasn't good enough...


Teague is convinced Jodi's success lifted her out of his reach. Now he's got to shed his bad boy image to be worthy of the girl next door...
But whoever heard of a beauty queen settling for a down and dirty cowboy...
My Review:
I absolutely adored this novel! It had such a satisfying love story, lovable characters, some unexpected mystery and suspense, and some pretty steamy love scenes. Jodi is a former rodeo queen and has recently moved back to her hometown where she plans to start her own therapeutic clinic for the sick and disabled. On her first day back in town she runs into Teague, the town bad boy who has turned into a responsible, successful businessman and who is also her old flame. The feelings these two have for each other are undeniable and I loved how no matter how hard they tried, they just couldn't stay away from each other. Every time they came together on the page the air around them just seemed to crack and sizzle with electricity. I also really enjoyed the unexpected mystery/suspense that was thrown in towards the end of the novel. I really didn't see anything like that coming! This was such a great read. If you enjoy western romances (and even if you don't) I really suggest you check this one out:)
My Rating: